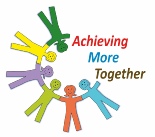 Copyright © All rights reserved


The names, images and logos identifying the school are proprietary marks of Godalming Learning Partnership, Surrey.
Copying our logos and/or any other third party logos accessed via our website is not permitted without prior approval from the relevant copyright owner.
Requests for permission to use our logo should be directed to: clerk@godalminglearning.org.uk
Please include your contact details, name, web and e-mail address telling us how and why you wish to use our logo(s).

Permission is granted to electronically copy and print in hard copy, portions of our site solely for private or educational use (within the classroom), provided that no changes are made to the material and that Godalming Learning Partnership, Surrey is acknowledged as the source.
Any other use of the materials on our site (including reproduction for purposes other than noted above and alteration, modification, distribution or republication) without our prior written permission is strictly prohibited. No part of our website should be copied onto other websites.
Should you require permission for any of the above, please contact clerk@godalminglearning.org.uk

We recommend always running an anti-virus program on all material downloaded from the Internet. We cannot accept any responsibility for any loss, disruption or damage to your data or your computer system which may occur whilst using material derived from this website.

All the links to external sites from our website have been placed in good faith. Due to the constantly changing nature of the Internet, it is possible that the content of those sites may have changed since they were last checked. This is also true for any links from pages on those sites. Whilst Godalming Learning Partnership has made every effort to ensure the links it recommends are suitable for children, it cannot be held responsible for the content of external sites.
The Godalming Learning Partnership website and material relating to third party information, products and services, is provided 'as is', without any representation or endorsement made and without warranty of any kind whether express or implied, including but not limited to the implied warranties of satisfactory quality, fitness for a particular purpose, non-infringement, compatibility, security and accuracy.
We do not warrant that the functions contained and the material contained in this site will be uninterrupted or error free, that defects will be corrected, or that this site or the server that makes it available are free of viruses or represent the full functionality, accuracy, reliability of the materials. In no event will we be liable for any loss or damage including, without limitation, indirect or consequential loss or damage, or any loss or damages whatsoever arising from use or loss of use of, data or profits arising out of or in connection with the use of the Godalming Learning Partnership website.

These Terms and Conditions shall be governed by and construed in accordance with the laws of England and Wales. Any dispute arising under these Terms and Conditions shall be subject to the exclusive jurisdiction of the courts of England and Wales.
Please direct any queries to clerk@godalminglearning.org.uk

The Godalming Learning Partnership website is maintained for your personal use and viewing. Access and use by you of our site constitutes acceptance by you of these Terms and Conditions which take effect from the date of first use.
Throughout this document the terms 'we', 'us' and 'our' refer to Godalming Learning Partnership, Surrey and the terms 'you' and 'your' refer to you, the user.
Godalming Learning Partnership operates the following policy on its website, to ensure the safety of pupils:
Where a pupil's name is used, no photo is displayed.

Where a photograph is used, no name is displayed.

No inappropriate images are used.

Permission is gained from parents where images are used.

Permission to link to pages hosted on our site is not required. Linked pages must load into the user's entire window.
We make every endeavour to ensure that links from our website are correct. However, we cannot guarantee that these links will work all of the time and have no control over changes to the content. We do not specifically endorse any of the linked resources.