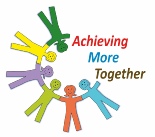 Copyright © All rights reserved

ChildLine is the FREE helpline for children and young people in the UK. Call them on:
0800 1111
to talk about any problem – counsellors are always there to help you sort it out.
You can also chat online or post on their message boards

This bullying support site is Is here to help you 24 hours a day, 365 days a year. You can call: 0808 800 2222 and email help@bullying.co.uk at any time.
The site gives you lots of advice about different types of bullying and bullying in different places, like at sports clubs and out of school. It's still important to talk to your parents or teachers about bullying. If you don't feel ready to do this, a mentor or fiend may be able to help.

FRANK helps you find out everything you want to know about drugs (and some stuff you don't). It offers useful tips on a wide range of drug issues e.g. how to handle the pressure to take drugs, what to do if a friend is in trouble.
It's a good place to send your parents for balanced, clear information on the drugs that are around today. It also offers a friendly, confidential advice line:
0300 123 6600 and live chat via the site from 2.00-6.00pm.



Mental illness is diagnosed by mental health professionals when, in their opinion, you have symptoms or problems that interfere with your ability to lead a normal life. This means your ability to do day-to-day things like concentrate, have healthy relationships and be able to communicate and interact with other people.
This Great Ormond Street Hospital site explains so much, including how to help yourself feel better.

Just as people's bodies can become unwell, people's minds can become unwell too. But mental illness is something most people find hard to talk about.
YoungMinds is committed to improving the emotional wellbeing and mental health of children and young people. This site offers lots of info on a whole range of areas including how to help yourself, mental health medication and what to do when you are unhappy about your treatment.




One in 10 young people have a mental health diagnosis. Whether you are experiencing mental health issues, worried about someone else, or interested in how to stay mentally healthy, there are lots of different ways you can look after your mental health and find support.
Visit Rethink for information on how you can look after your mental health, support a friend or relative and what to do if you are concerned.


TheMix is owned and run by YouthNet UK, a registered charity. The website aims to be the first place all young adults turn to when they need support and guidance through life.
They provide factsheets and articles on all the key issues facing young people including: sex and relationships; drinking and drugs; work and study; housing, legal and finances; and health and wellbeing.
The internet is an amazing place and a wonderful resource. The team at Child.net aim to help make the internet a great and safe place for children and young people.
Find the latest information on the sites and services that you like to use, plus information about mobiles, gaming, downloading, social networking and much more.
A site to help make using the internet, mobiles and other new technology, safer. Find out what's good, what's not and what you can do about it.
Ever posted something you regret? Find out how to get help when things go too far.
There's also a place which anyone can use to report if they feel uncomfortable or worried about someone they are chatting to online.






Copyright © All rights reserved